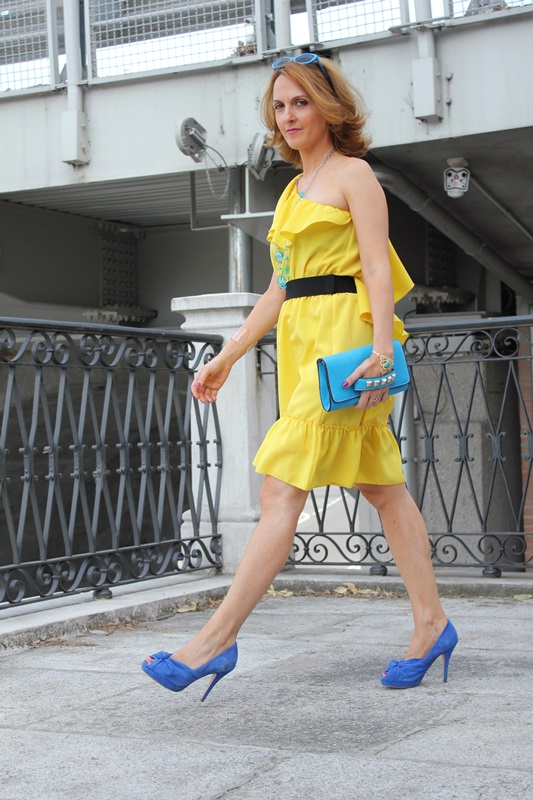 EN:
Hello World,
The yellow color has a reputation for being difficult to wear, but it is not really.
I really like to try with the color blocking trend.
In this case there is not better way to "color block" than this one: pair your yellow dress with heels in a "crazy" color like blue, purple, green or pink and keep the accessories neutral.
What about yellow color?
See you later alligator
Kisses.
_ _ _ _ _ _ _
IT:
Ciao Mondo,
Il colore giallo ha la reputazione di essere difficile da indossare, ma in realtà non è così.
A me piace molto provare con la tendenza del color blocking.
In questo caso il miglior modo di usare il trend del "color block" con  questo colore è quello di indossare il vostro vestito giallo con tacchi in un colore  "folle"  come blu, viola, verde o rosa e aggiungere pochi accessori .
E voi cosa pensate del colore giallo?
A domani,
Baci
_ _ _ _ _ _ _
ES:
Hola Mundo,
El color amarillo tiene la reputación de ser difícil de llevar, pero en realidad no lo es.
Realmente me gusta probar con la tendencia del color blocking.
En este caso, la mejor manera de utilizar la tendencia del "color block" con este color es usar nuestro vestido amarillo con zapatos de tacón de un color "loco" como el azul, púrpura, verde o rosa y agregar pocos accesorios.
¿Y qué piensa usted de que el color amarillo?
Hasta Mañana
Besos.
IndianSavage  (alias Maggie D.)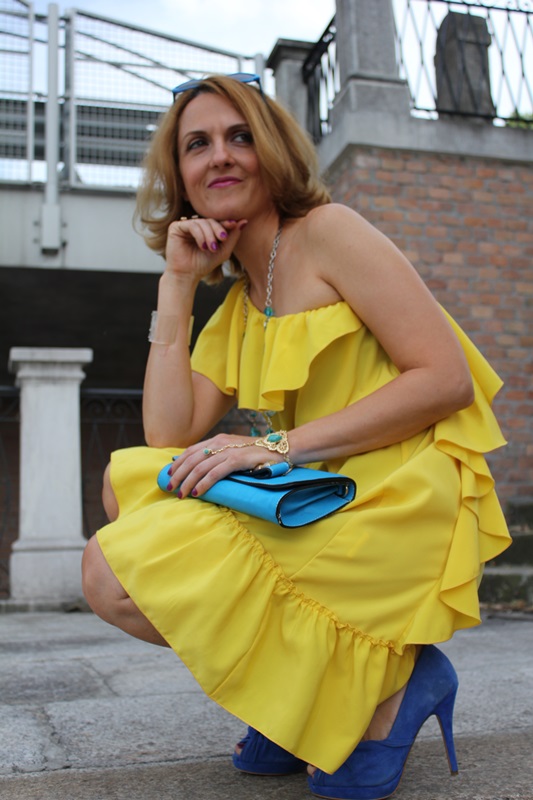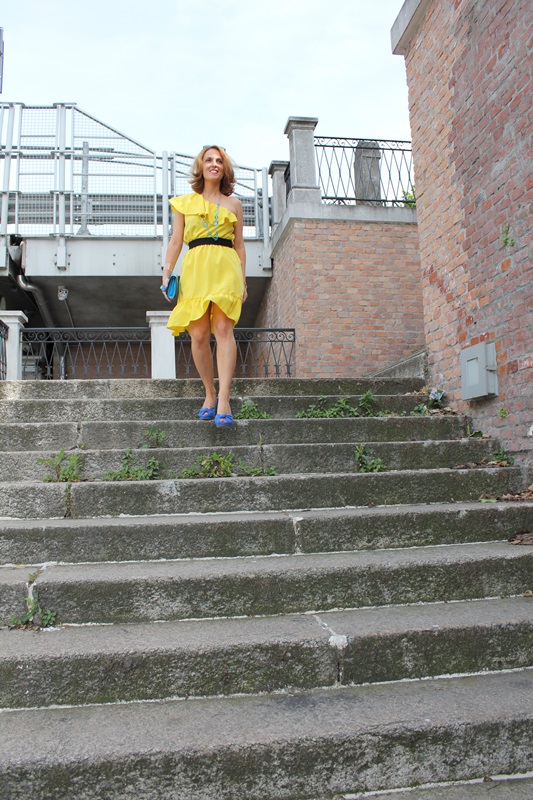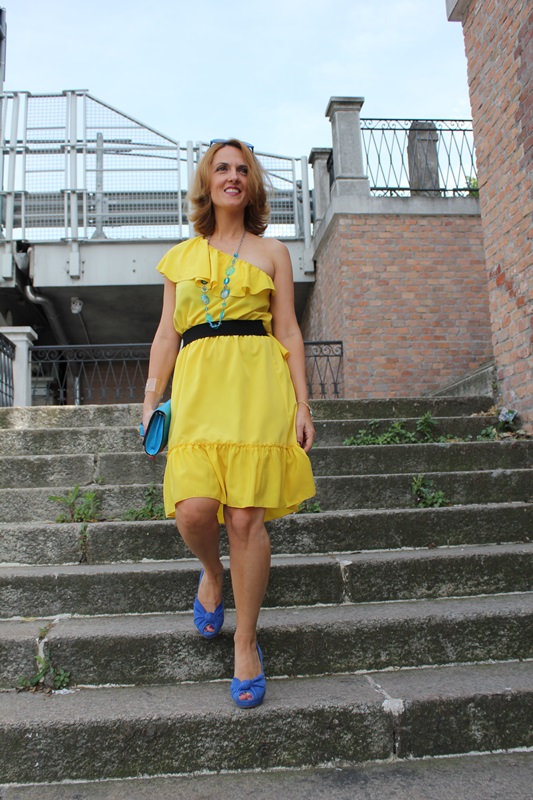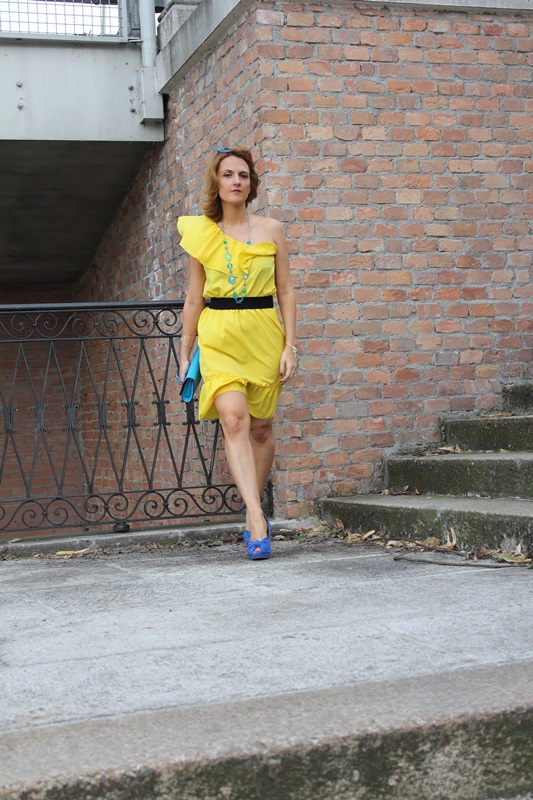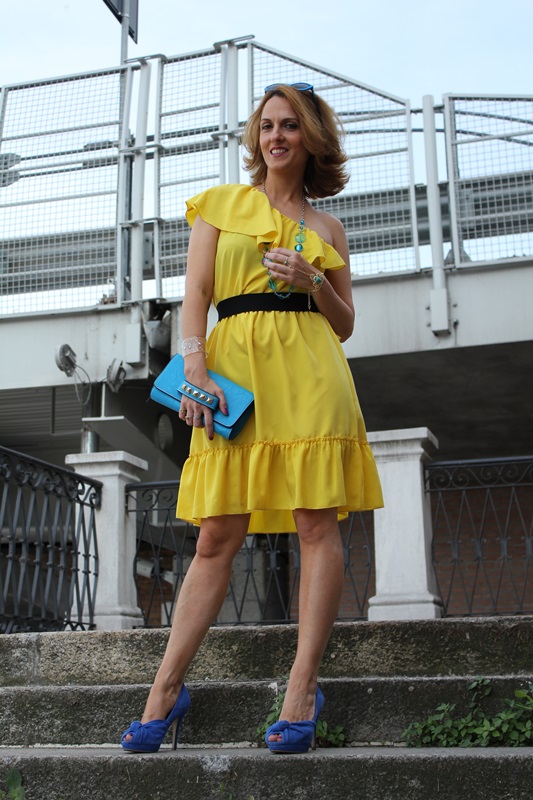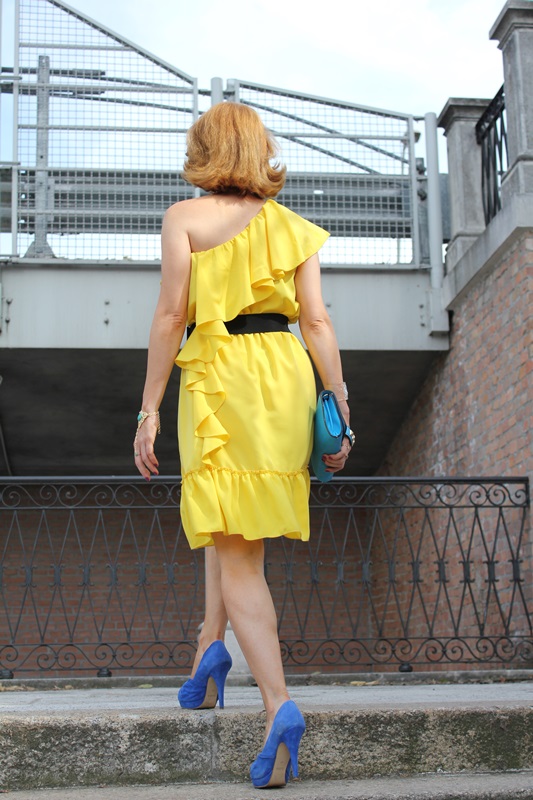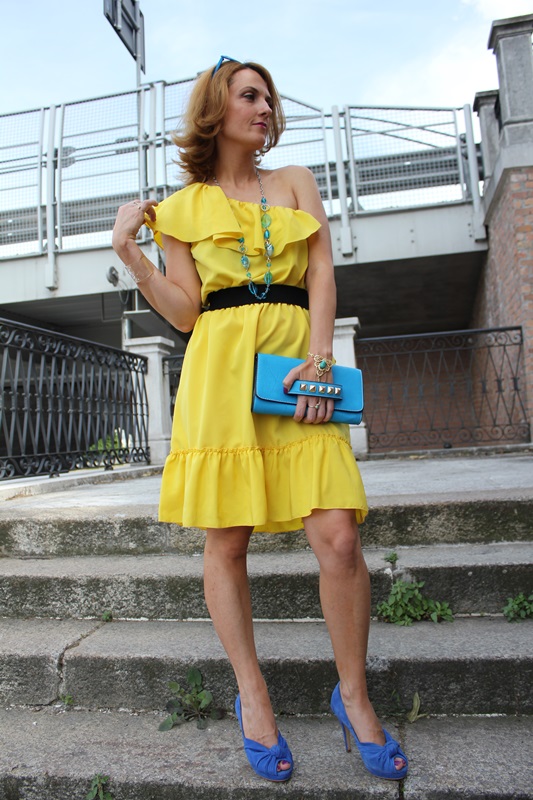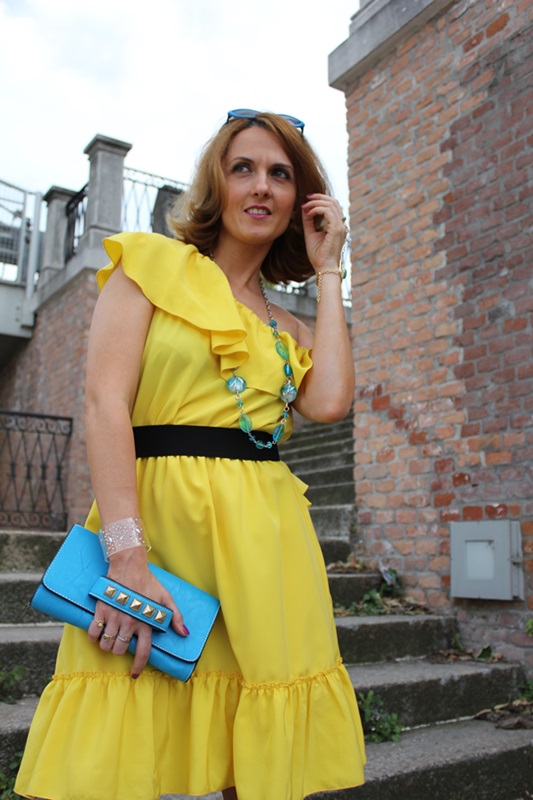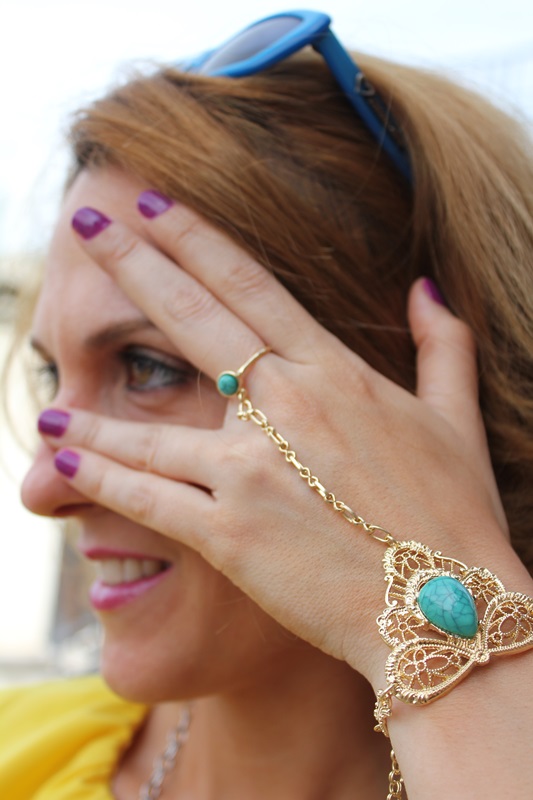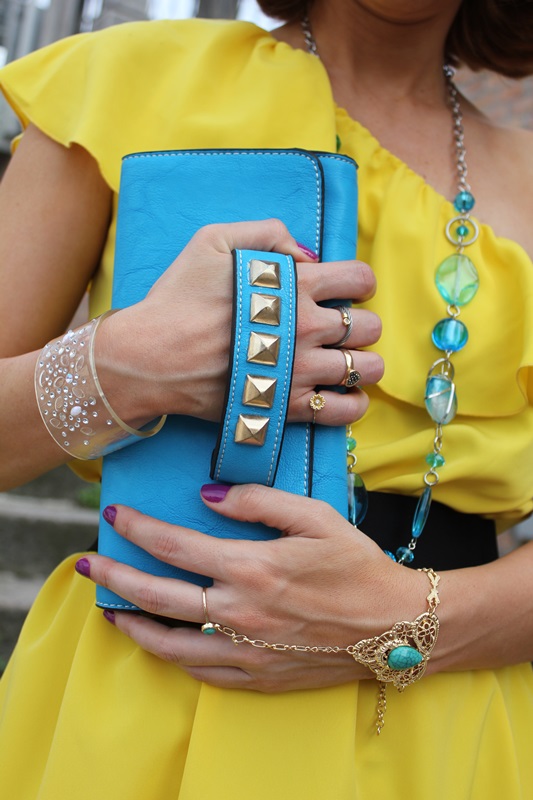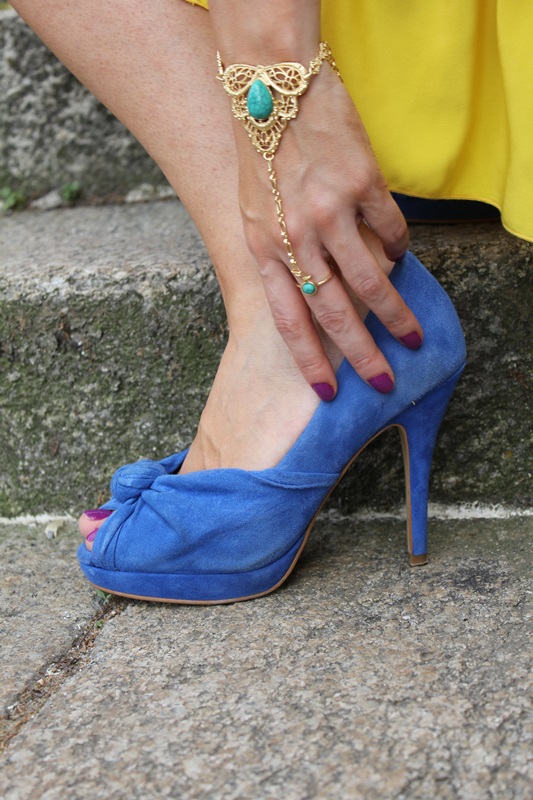 Location: Piacenza – Photo credits: Mister Sitting Bull
I wear  Baby Angel by Elio Fiorucci dress, Zara heels, No brand clutch and necklace, Bijou Brigitte Cuff, Anna Lou of London Bracelet and ring attached, Chiara Boni sunnies Color Nourishing Maraes  di Kaaral by Rossetto & Cioccolato hairstyle, Chanel make up, Kiko nail polish,   (Spring outfit – new look).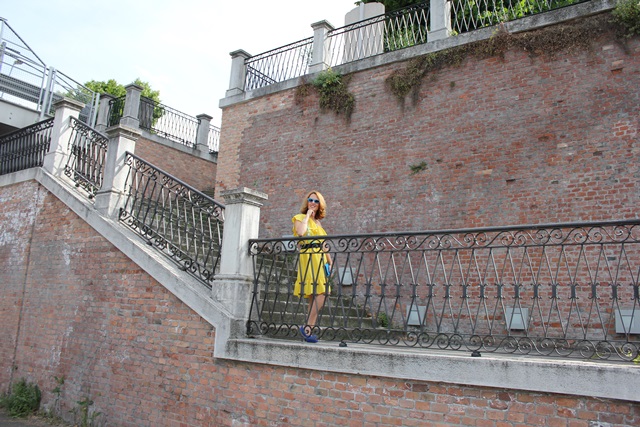 accesorios
,
accessori
,
atuendo
,
atuendo de primavera
,
beauty tips
,
blogger
,
blue heels
,
Chic Style Guide
,
classe
,
clothes
,
come indossare
,
come vestirsi
,
como llevar
,
como vestir
,
consulente de imagen
,
consulente di immagine
,
estilismo
,
fashion
,
Fashion Advice
,
fashion blog
,
fashion blogger
,
fashion image consulting
,
fashion tips
,
how to wear
,
indian savage
,
indumenti
,
Italia Fashion Blog
,
Italian fashion blogger
,
lifestyle
,
looks
,
looks Ideas
,
margaret dallospedale
,
moda
,
natural beauty tips
,
ootd
,
outfit
,
Outfit primavera
,
personal shopper
,
Piacenza blog
,
Piacenza blogger
,
piacenza fashion blog
,
prendas
,
shoes
,
shopping
,
sport
,
spring outfit
,
stile
,
style
,
stylish
,
The Indian Savage diary
,
tips
,
USA blog
,
USA blogger
,
Usa fashion blogger
,
Venezuela blog
,
Venezuela Blogger
,
Venezuela Fashion blogger
,
vestiti
,
Wichita blog
,
Wichita blogger
,
Wichita fashion blogger
,
Yellow dress