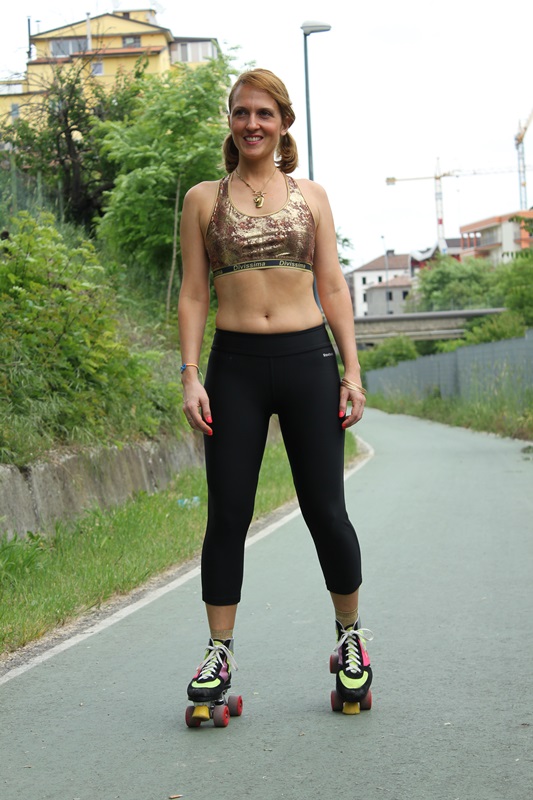 EN:
Hello World,
Last summer I discovered the DIVISSIMA bikinis beautiful brand and I dedicated a post DIVA, IO? DIVISSIMA, TUTTE!
This year visiting again their  shop online, it was love at first sight for the line sport in particular for their tops.
Thinking on the various trends for 2014, my choice fell on this Top Sport Light Gold Pyton.
When my package arrived I was struck by the beauty and quality, that once again DIVISSIMA has shown to me (remember that shipping is free) and I thought it couldn't be worn as simply sporty clothes.
And here's the idea: For years I wanted to " go back " on my roller skate, now they've become vintage (bad idea, I might add!, If you will see my summary video on Sunday , you'll understand why). For me, the best way to undertake this enterprise, is by wearing my new Top Sport Light Gold Pyton of DIVISSIMA ?
If you are curious enough to know the result of my adventure: The roller skate will be back inmediately on my trunk , while my top DIVISSIMA will be an essential this summer.
Kisses.
_ _ _ _ _ _ _
IT:
Ciao Mondo,
L'estate scorsa ho scoperto i bellissimi bikini del brand DIVISSIMA e le avevo dedicato un post DIVA, IO? DIVISSIMA, TUTTE!
Quest'anno visitando il loro shop online è stato amore a prima vista per la linea sport ed in particolare per i loro tops.
Ripensando alle varie tendenze 2014, la mia scelta è caduta su questo Top Sport Light Gold Pyton.
Quando è arrivato il mio pacchetto sono rimasta colpita dalla bellezza e dalla qualità che ancora una volta mi ha dimostrato DIVISSIMA (ricordate che la spedizione è gratuita) e ho pensato che non poteva essere indossato semplicemente come un capo sportivo.
Ed ecco l'idea: erano ormai anni che volevo "risalire" sui miei vecchi pattini, diventati ormai vintage (pessima idea, aggiungo!!! se darete un occhiata al video riassuntivo di domenica, capirete il perché) e qual'è miglior modo di intraprendere questa impresa, se non indossando il mio nuovo Top Sport Light Gold Pyton di  DIVISSIMA?
Curiosi di sapere il risultato dell'impresa? i pattini torneranno nel baule in tempo "zero", mentre il mio top di  DIVISSIMA sarà un essenziale quest'estate.
A domani,
Baci
_ _ _ _ _ _ _
ES:
Hola Mundo,
El verano pasado descubrí la hermosa marca de bikinis DIVISSIMA y le dediqué una entrada DIVA, IO? DIVISSIMA, TUTTE!
Este año visitando su shop online,  fue amor a primera vista por la linea sport y, en particular, por sus tops.
Pensando en las diferentes tendencias para este año 2014, mi elección recayó en este Top Sport Light Gold Pyton.
Cuando mi paquete llegó, me llamó la atención la belleza y calidad que, una vez más, me ha demostrado DIVISSIMA (recuerden que el envío es gratuito) y pensé que este top no podía ser usado simplemente como una prenda deportiva.
Y así que tuve esta idea:  eran años que quería volver a usar mis viejos patines, que se han vuelto vintage (¡ mala idea! , por cierto. Si ven mi video resumen del domingo, van a entender por qué); y pensé que la mejor manera de llevar a cabo esta aventura, era la de vestir mi nuevo  Top Sport Light Gold Pyton de DIVISSIMA?
Curiosos de saber el resultado de mia ventura? Pues los patines  estarán de vuelta en el  Baúl de inmediato, mientras que mi top de DIVISSIMA será uno de mis elementos esenciales de este verano.
Besos.
IndianSavage  (alias Maggie D.)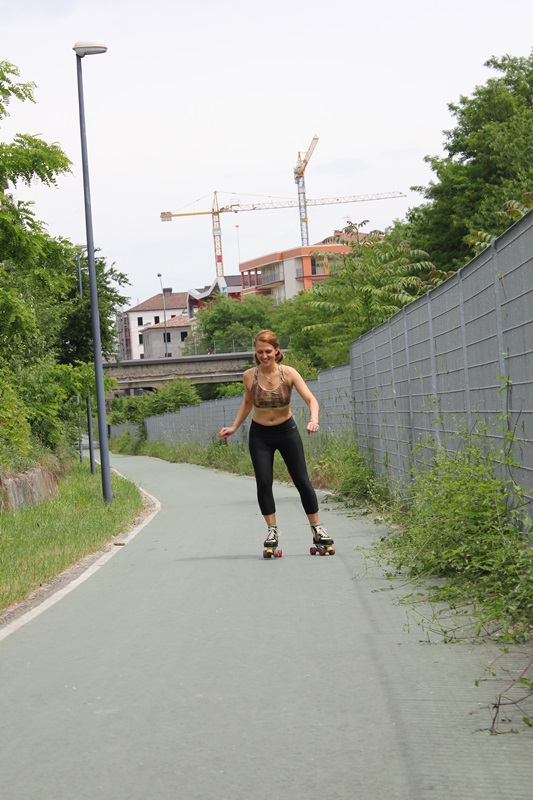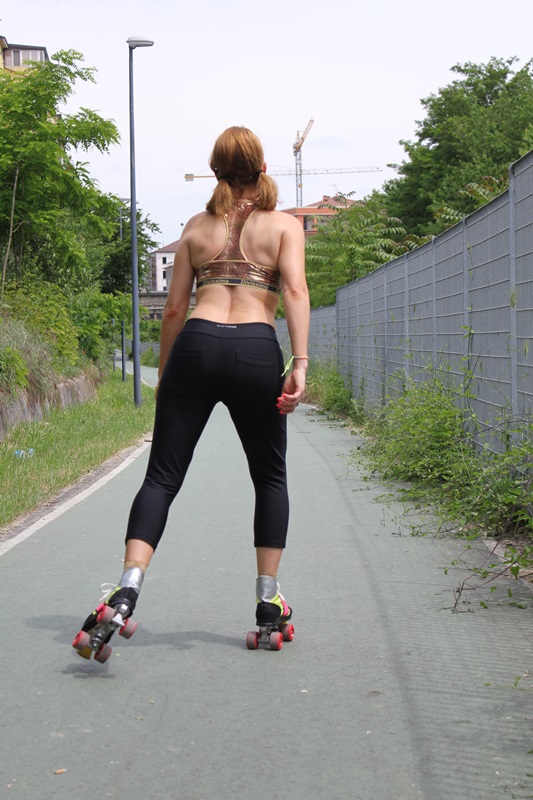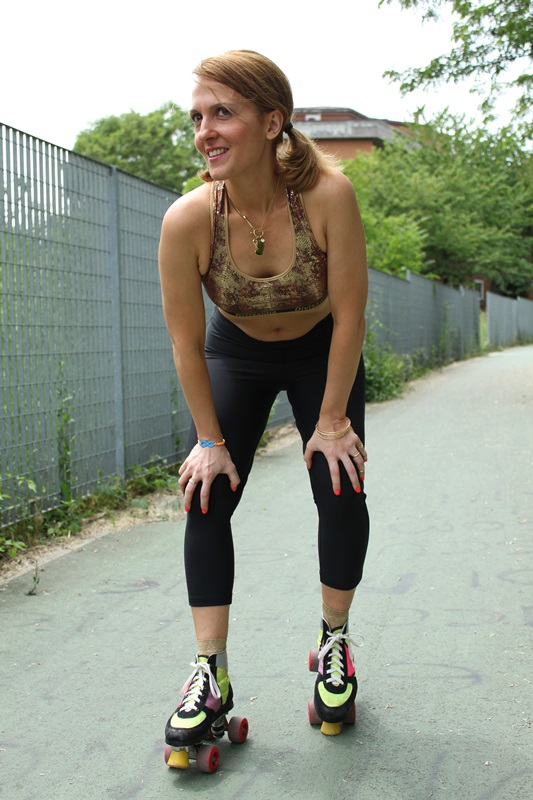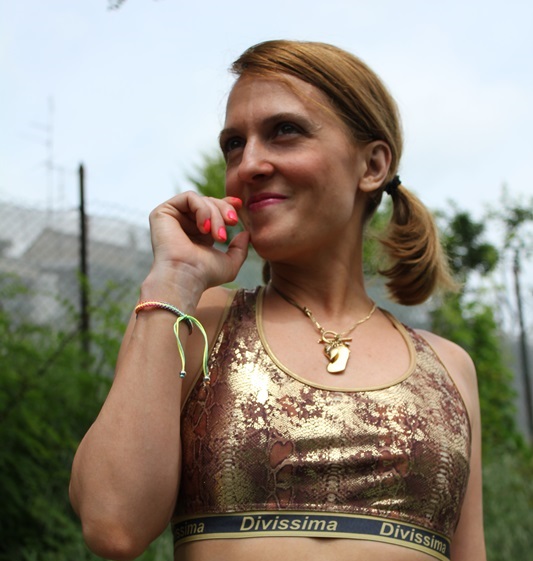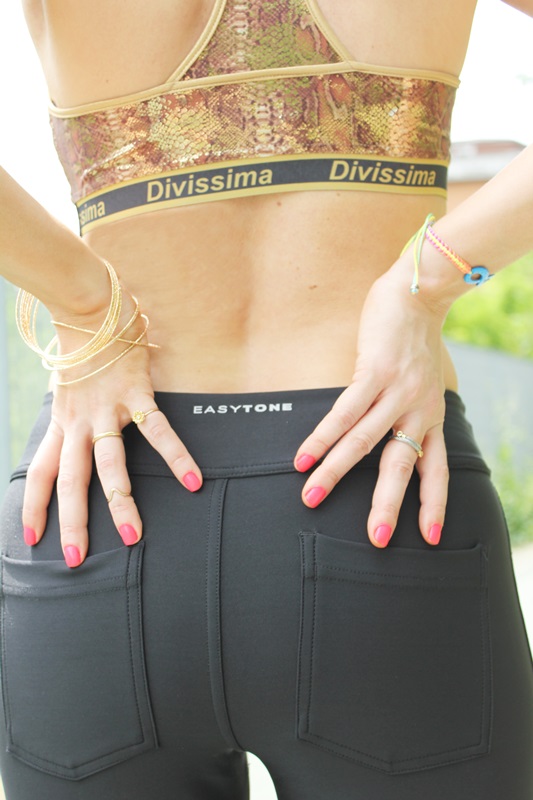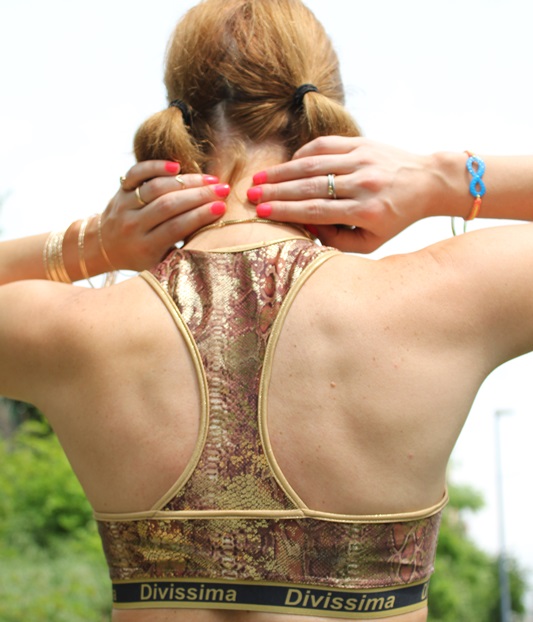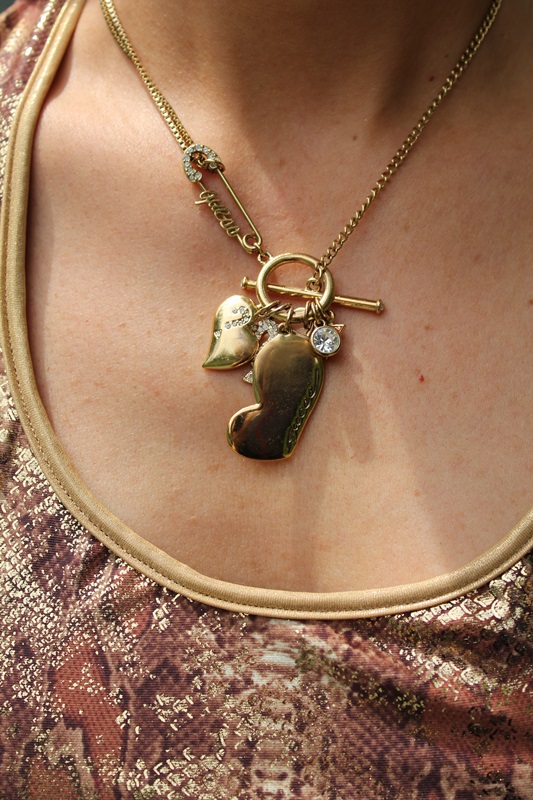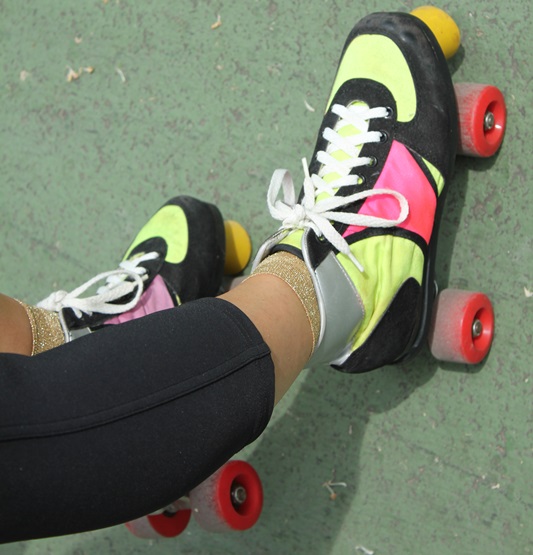 Location: Piacenza – Photo credits: Mister Sitting Bull
I wear DIVISSIMA  Top Sport Light Gold Pyton, Reebok pants, Guess by Marciano necklace, No brand roller skate, Infinity mini bangles, Anna Lou of London midi rings, Color Nourishing Maraes  di Kaaral by Rossetto & Cioccolato hairstyle, Arcobaleno luxury nail polish,   (Spring outfit – new look).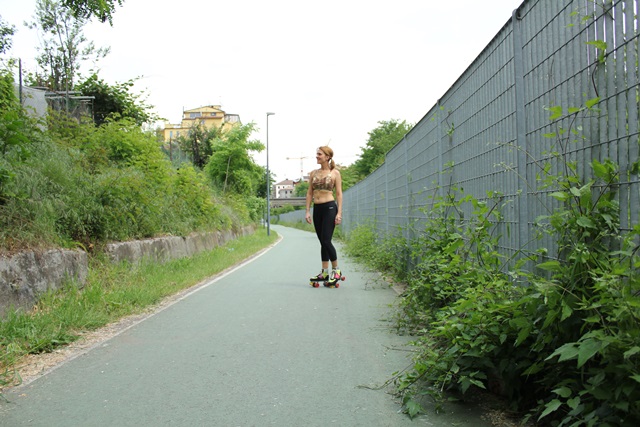 accesorios
,
accessori
,
atuendo
,
atuendo de primavera
,
beauty tips
,
blogger
,
Celosia Orange
,
Chic Style Guide
,
classe
,
clothes
,
come indossare
,
come vestirsi
,
como llevar
,
como vestir
,
consulente de imagen
,
consulente di immagine
,
Divissima
,
estilismo
,
fashion
,
Fashion Advice
,
fashion blog
,
fashion blogger
,
fashion image consulting
,
fashion tips
,
how to wear
,
indian savage
,
indumenti
,
Lace dress
,
Lace skirt
,
lifestyle
,
Long skirt
,
looks
,
looks Ideas
,
margaret dallospedale
,
moda
,
natural beauty tips
,
ootd
,
Orange & Purple
,
outfit
,
Outfit primavera
,
Pantone
,
passepartout
,
personal shopper
,
Piacenza blog
,
Piacenza blogger
,
piacenza fashion blog
,
prendas
,
Radiant Orchid
,
roller skate outfit
,
Running
,
sheinside
,
shoes
,
shopping
,
skater skirt
,
sport
,
spring outfit
,
stile
,
striped skirt
,
stripes balck and white skater skirt
,
style
,
stylish
,
The Indian Savage diary
,
tips
,
top
,
Trailer Debut
,
USA blog
,
USA blogger
,
Usa fashion blogger
,
Venezuela blog
,
Venezuela Blogger
,
Venezuela Fashion blogger
,
vestiti
,
Violet Tulip
,
Wichita blog
,
Wichita blogger
,
Wichita fashion blogger