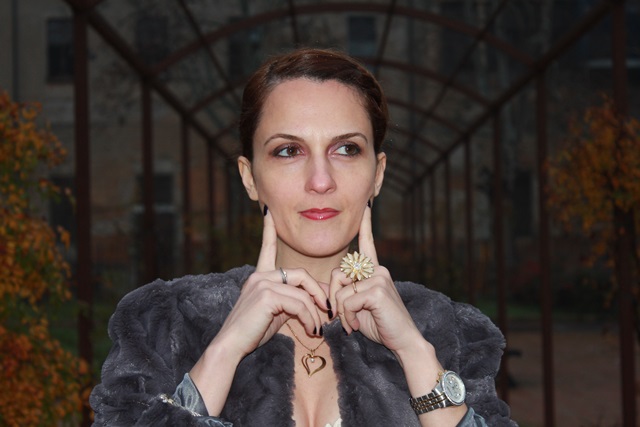 EN:
Hello World,
The most ancient specimens of lace in existence are pieces of knotted hair nets found in the tombs of Thebes and other parts of Egypt, some of which date back as far as 2500 bC.
Very old… right? But just how long has lace been in fashion?
Maybe… when the Queen Elizabeth I, in the 16th-Century, wore huge and highly fashionable ruffs.
The lace was more than just a sumptuous and highly coveted luxury, affordable by only the privileged and well-born. Keep in mind that some of the most sophisticated and highly coveted laces could require as many as ten hours of concentrated work to produce a single square inch.
A luxury few people can afford to buy, true? Fortunately some brands have also thought of us, "mere mortals", making them more accessible to us.
See you later alligator,
Kisses.
_ _ _ _ _ _ _
IT:
Ciao Mondo,
I più antichi esemplari di pizzo in vita sono pezzi di retine per capelli annodati rinvenuti nelle tombe di Tebe e di altre parti d'Egitto , alcuni dei quali risalgono fino a 2500 aC .
Molto antico, vero? Ma da quando il pizzo è entrato nel mondo della moda?
Forse… quando la Regina Elisabetta I, nel 16° secolo, indossava gorgiere enormi e molto di moda.
Il pizzo era più di un sontuoso e molto ambito  lusso, accessibile solo ai privilegiati e nati da ricche famiglie. E' sufficiente pensare che alcuni dei pizzi più sofisticati e altamente desiderati potrebbero richiedere fino a dieci ore di lavoro  per produrre circa 6,5 cm.
Un lusso per pochi, vero? per fortuna alcuni brand hanno pensato anche a noi, "comuni mortali", rendendoli molto più accessibili  ;)
A domani,
Baci
_ _ _ _ _ _ _
ES:
Hola Mundo,
Los ejemplares más antiguos de encaje son piezas que eran redes para el cabello con nudos y las encontraron en las tumbas de Tebas y otras partes de Egipto, algunos de los cuales son fechados del 2500 AC.
Muy viejos, ¿no? ¿Pero cuando se introduce el encaje en el mundo de la moda?
Tal vez… cuando la reina Isabel I de Inglaterra en el siglo 16, llevaba gorgueras enormes y muy de moda.
El encaje era un lujo suntuoso y muy codiciado, assecible sólo para los privilegiados y los que pertenecian a las grandes familias. Es suficiente pensar que para realizar algunos de los encajes más sofisticados y altamente deseados se necesitan hasta diez horas de trabajo para producir alrededor de 6,5 cm.
Todo un lujo para muy pocos, ¿no? Afortunadamente algunas marcas también han pensado en nosotros "simples mortales", haciéndolos mucho más assecible ;)
Hasta mañana,
Besos.
IndianSavage (alias Maggie D.)
Catch up with IndianSavage on
FACEBOOK       TWITTER        FLICKR          INSTAGRAM          PINTEREST         YOUTUBE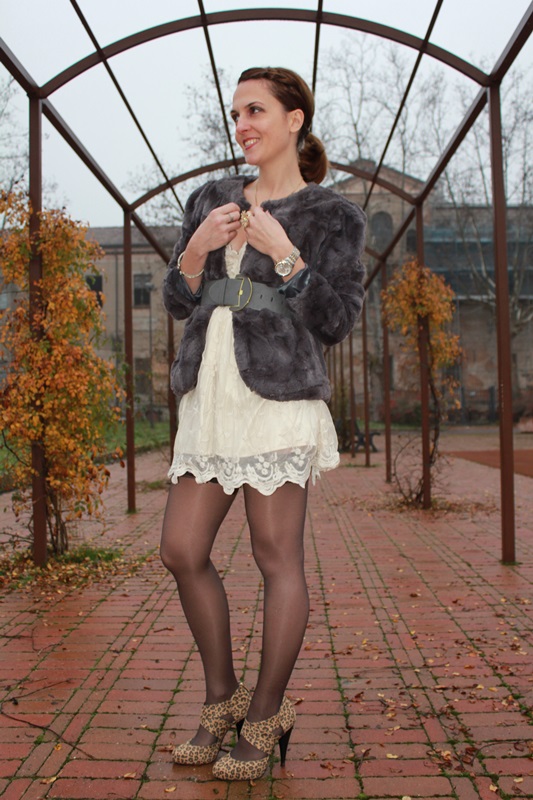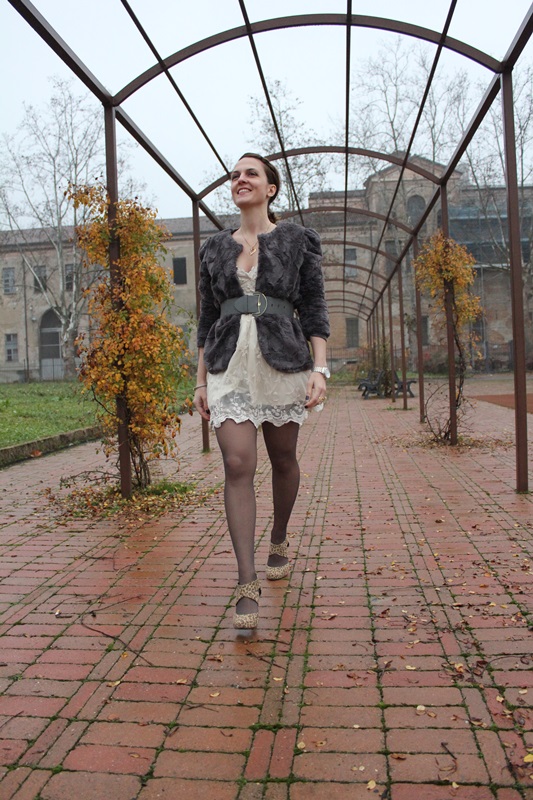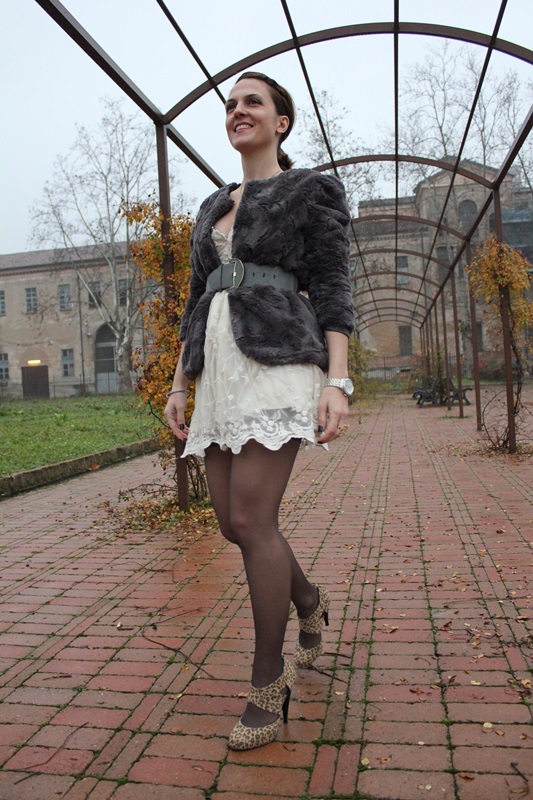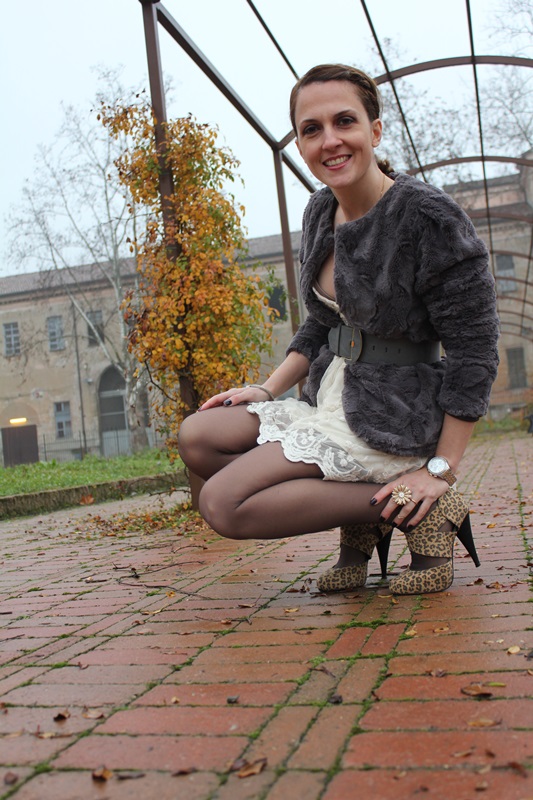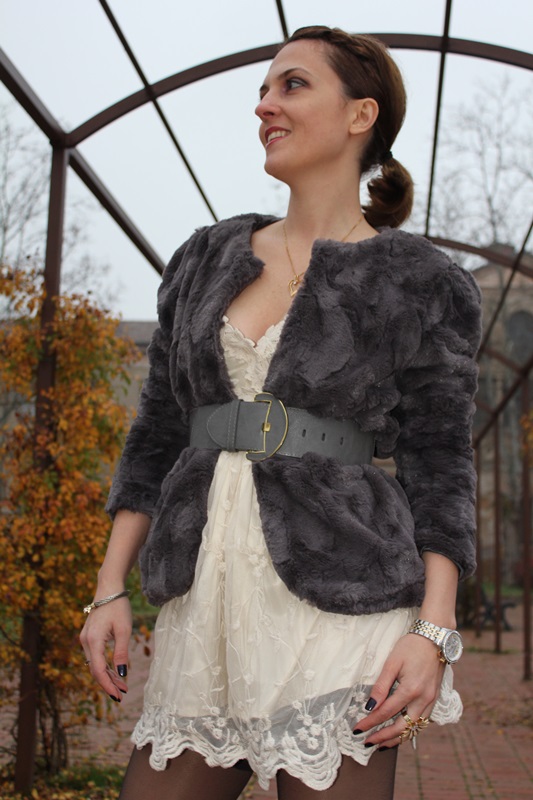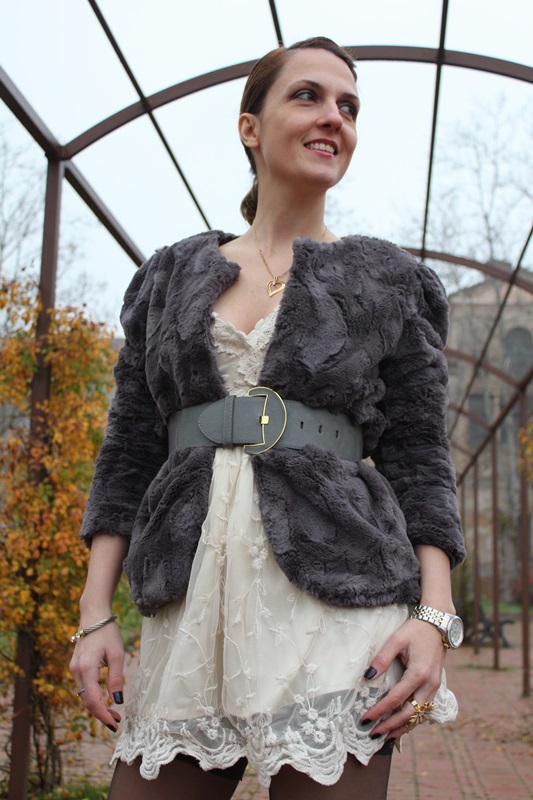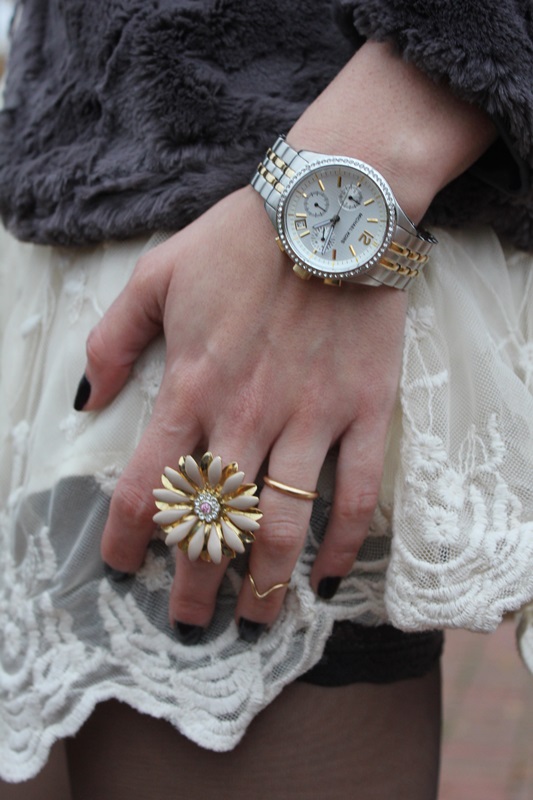 Location: Piacenza – Photo credits: Mister Sitting Bull
I wear Mango faux fur coat, Fiorucci baby angel lace dress, H&M heels, Accessories belt and ring, Anna Lou of London knuckle rings, Michael Kors watch.
accesorios
,
accessori
,
atuendo
,
atuendo de invierno
,
beauty tips
,
blogger
,
classe
,
clothes
,
colbacco
,
come indossare
,
come vestirsi
,
como llevar
,
como vestir
,
consulente de imagen
,
consulente di immagine
,
estilismo
,
fashion
,
fashion blog
,
fashion blogger
,
Fashion color
,
fashion image consulting
,
fashion tips
,
how to wear
,
indian savage
,
indumenti
,
lifestyle
,
looks
,
looks Ideas
,
margaret dallospedale
,
moda
,
natural beauty tips
,
ootd
,
outfit
,
Outfit invernale
,
personal shopper
,
Piacenza blog
,
Piacenza blogger
,
piacenza fashion blog
,
prendas
,
shopping outfit
,
stile
,
style
,
stylish
,
The Indian Savage diary
,
tips
,
USA blogger
,
USA bog
,
Usa fashion blogger
,
Venezueal blog
,
Venezuela Blogger
,
Venezuela Fashion blogger
,
vestiti
,
Wichita blog
,
Wichita blogger
,
Wichita fashion blogger
,
winter outfit