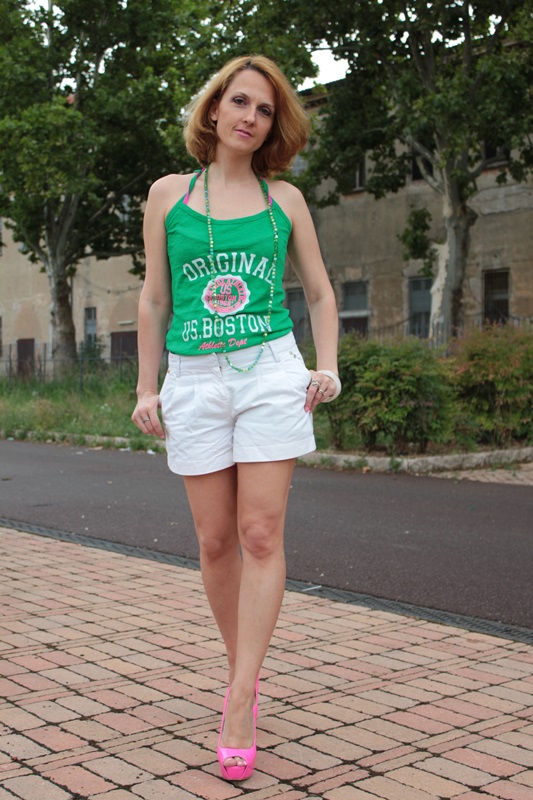 EN:
Hello World,
Sporty-chic?
If this trend is really not your thing, but you're willing to experiment, take is slow.
You can add a little details like a Sporty Chic Top with slogans, sportswear fabrics, baseball jacket or hats (they are the perfect accessory for a sporty-chic style).
I have learned that I can stay true to my style and still try on the different trends.
See you later alligator,
Kisses.
_ _ _ _ _ _ _
IT:
Ciao Mondo,
Sporty-chic?
Se questa tendenza non è davvero la vostra passione, ma siete disposti a sperimentare, vi suggerisco di farlo a piccole dosi.
È possibile aggiungere qualche dettaglio al vostro outfit, come ad esempio un top sporty con scritte, tessuti tipici dell 'abbigliamento sportivo oppure una giacca da baseball o cappellini (questi poi, sono l'accessori perfetto per lo sporty-chic style).
Io ho imparato che si può rimanere fedele al proprio stile e contemporaneamente provare le diverse tendenze.
A domani,
Baci
_ _ _ _ _ _ _
ES:
Hola Mundo,
¿Sporty-chic?
Si esta tendencia no es realmente la tuya, pero están dispuests a experimentar, les sugiero que lo hagan en pequeñas dosis.
Ustedes puede agregar algunos detalles a su look, como un top sporty con slogan, materiales propios de ropa deportiva o una chaqueta o gorras de béisbol (Estos son los accesorios perfectos para un estilo deportivo y chic).
He aprendido que podemos permanecer fiel a nuestro propio estilo y al mismo tiempo probar las diferentes tendencias.
Hasta mañana,
Besos.
IndianSavage  (alias Maggie D.)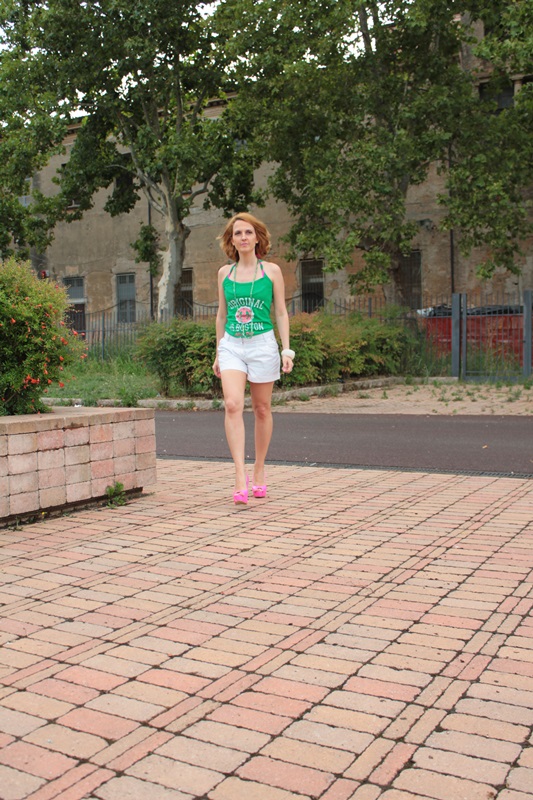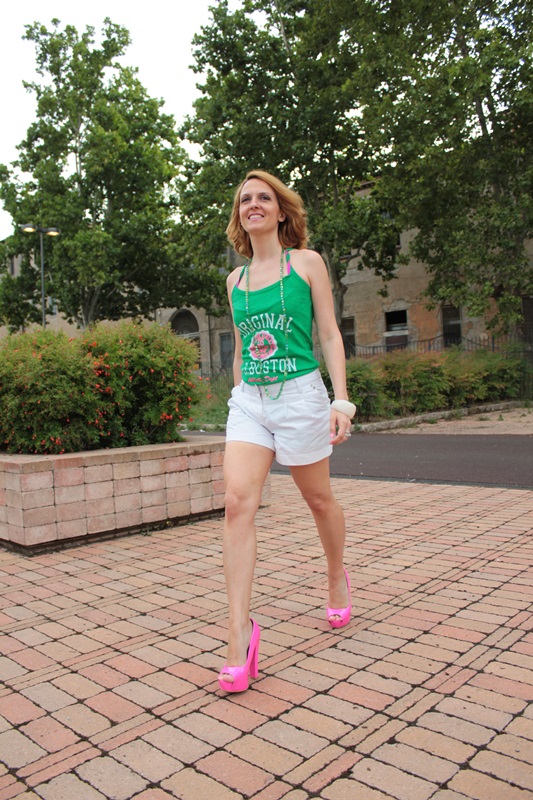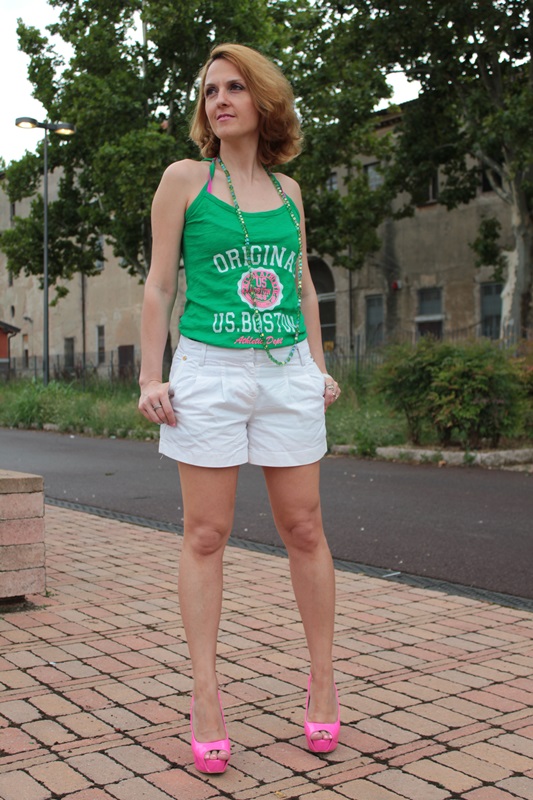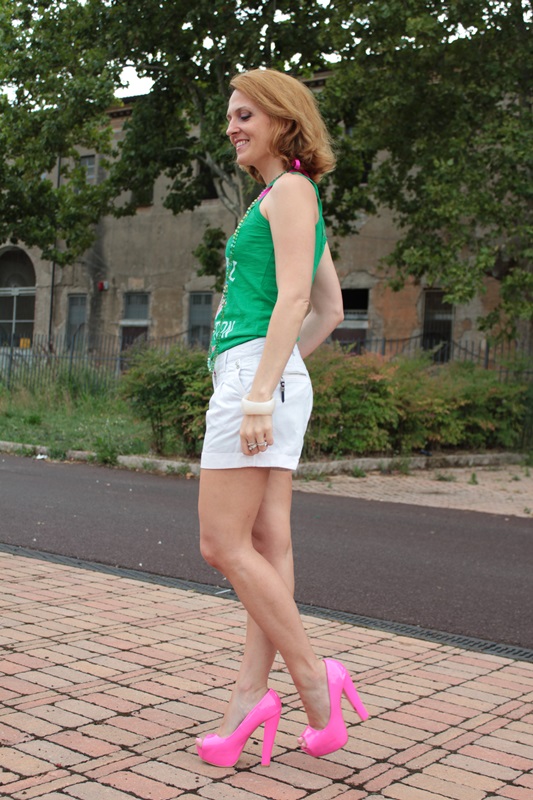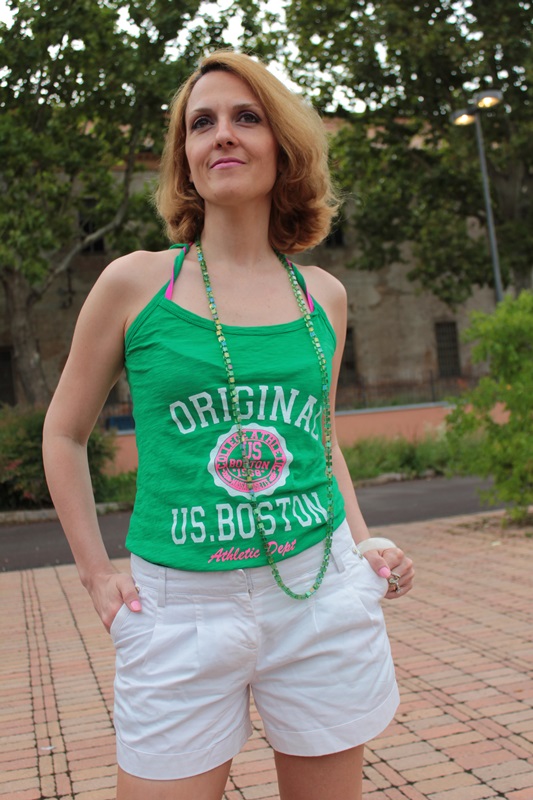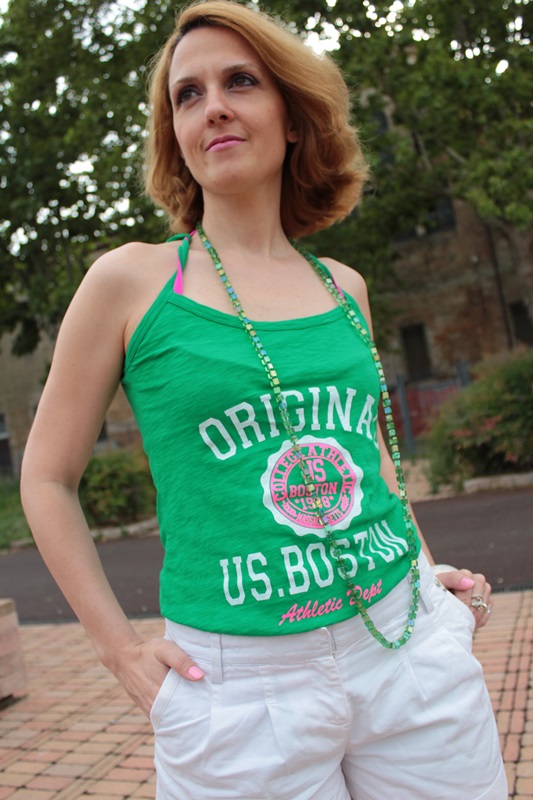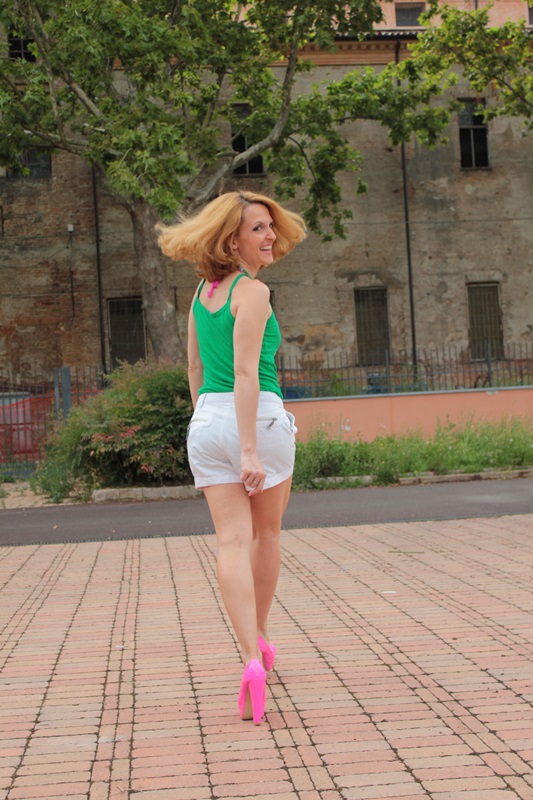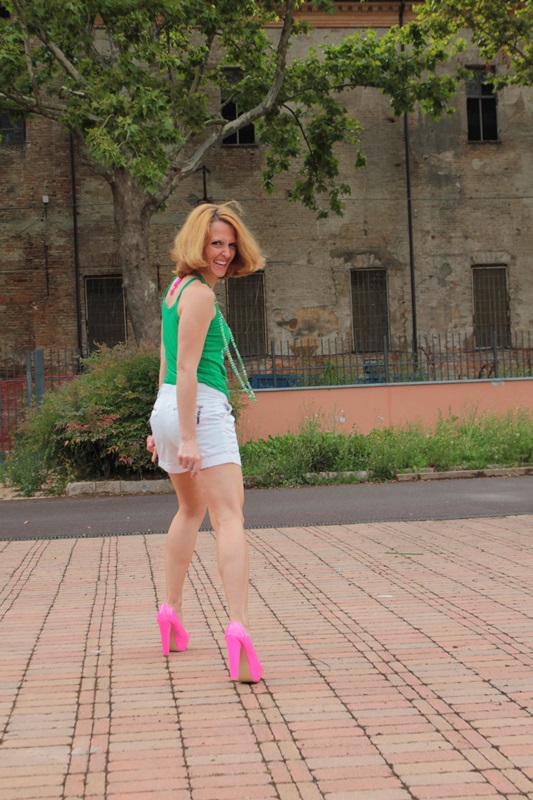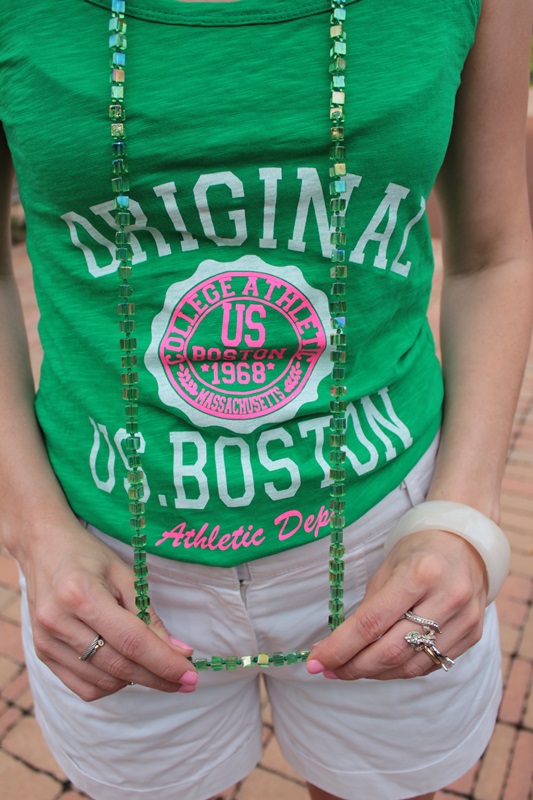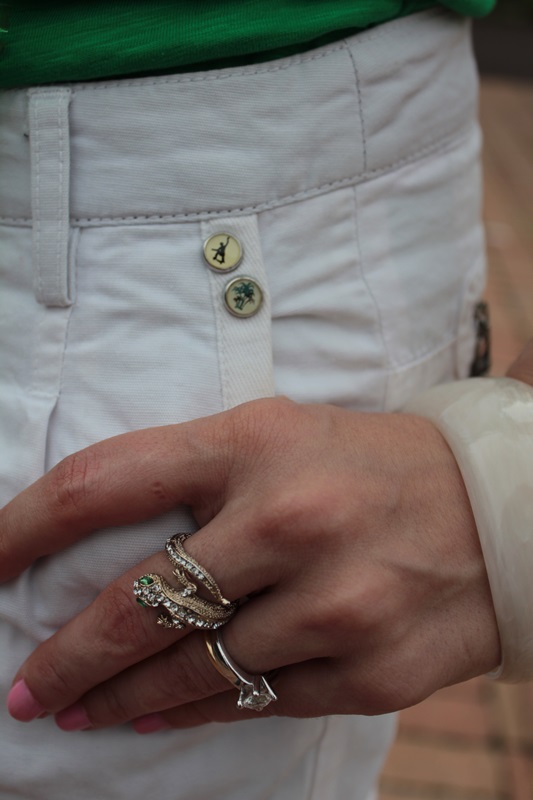 Location: Piacenza – Photo credits: Mister Sitting Bull
I wear  Original U.S. Boston Sporty Chic Top , Elisabetta Franchi shorts,  Infinity necklace, Zoeva make up, Pupa nail polish (Summer outfit – new look).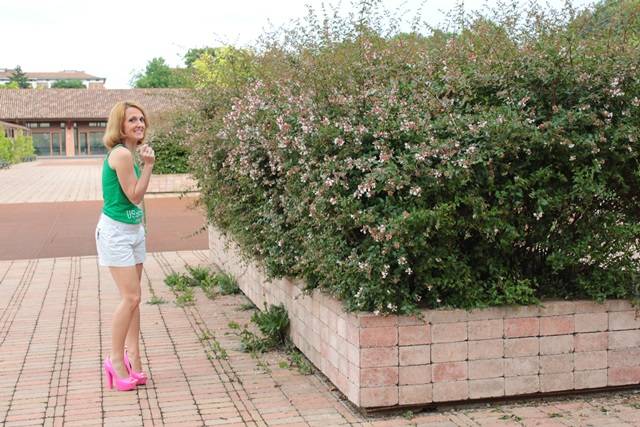 consulente de imagen
,
consulente di immagine
,
fashion blog
,
fashion blogger
,
fashion image consulting
,
fashion tips
,
how to wear
,
Italian fashion blogger
,
margaret dallospedale
,
personal shopper
,
Personal Style
,
Piacenza fashion blogger
,
Sporty chic top
,
Usa fashion blogger
,
Venezuela Fashion blogger
,
Wichita fashion blogger